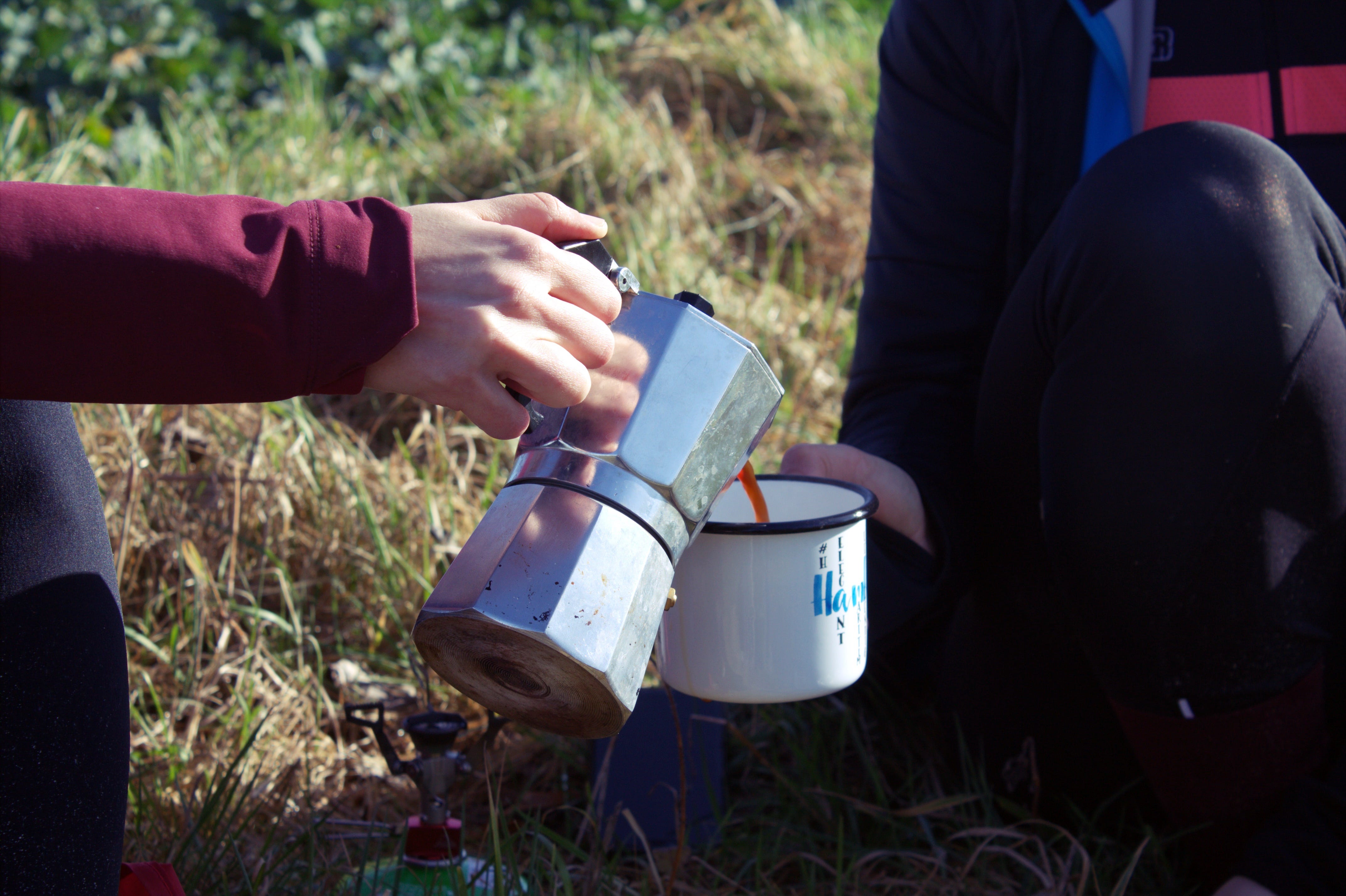 Gear
Disclaimer:
Our complete gear list consists of independently financed as well as some sponsored* products (*marked). We have not bought all products specifically for our project, but had already purchased some of them over the past years for other (bike) trips.

The gear list should serve as a guide for anyone who is also planning a long trip or is simply interested in our equipment! Some products are listed with hyperlinks, but they are not affiliates! (We do not earn money with the links!).

For sure, some of our gear will change in the course of the trip, we will then give an update here about everything that has been added or that we got rid of.
Gear List
* = sponsored products
Hyperlinks: last updated December 2022
Shared Camping Gear:
Antonia`s sleeping gear:

Laura`s sleeping gear:
Both:
Antonia:
Thermal long sleeve shirt: TAO
T-shirt: no name
Merino leggins: 1x no name
Leggins: 1x no name
Underwear: 2x
Flip Flops: Havaianas
Sneakers: Reebok Sneakers
Socks: 1 pair of woolsocks

Laura:
Toiletries:
Tooth brush: each 1x
Tooth paste: 1x große Tube
Floss: 1x
Retainer: (Laura): 1x
Hair brush: each 1x
Nail scissors: 1x
Tweezers: 1x
Travel towel: each 1x
Wash cloth: each 1x
Wash concentrate: each 1x Dr. Bronner 120ml
Menstrual cup: each 1x
Ear plugs: each 1 Paar
Disinfectant gel: 1x
Contact lenses (Laura): Daily disposable lenses for three months (uff)
Solution for contacts (Laura): 1x 100ml
Small mirror: 1x
Deodorant: each 1x
Razor: each 1x
Chamois cream: each 1x
FFP2 masks

Meds & First Aid:
Emergency blankets: 2x Bramble Notall Biwacksack [*The Cycleverse]
Charcoal tablets
Dolodobendan
Vivimed
Ibuprofen
Nasal spray
Clinical thermometer
Antiseptic
Broad spectrum antibiotics
Vomex
Elotrans
Band-aids
First aid kit
Documents & Miscellaneous
Passports (+copy)
Vaccination cards (+copy)
Health insurance card with emergency number
German health insurance card
Driver`s license
Pepper spray: each 1x
Notebook (paper): each 1x
Card game: 1x Hunde-Quartett <3
Chains: 1x coffee, 1x cheetah [*Meret]

International health insurance for 365 Days:
Laura: Allianz YoungTravel Work & Learn mit USA/Can Variante 1
Antonia: Ergo Reisekrankenversicherung [*gesponsert von Mutti, danke!]

CO2 compensation for flights via atmosfair [*Chris]